Brief Introduction to the Project
Although you are most comfortable at home, it also serves as a reflection of your preferences and personal style.
So, the idea is to blend style and utility. This three-bedroom apartment is a stylish and sophisticated blend of class and sobriety.
The huge living room, which has been kept relatively basic to showcase both the space and the sophistication of the design, is accessible through the entrance, which is decorated with lovely artwork and a veneer console unit. Adjacent to it is a kitchen that was once enclosed; a wall was removed, and an open island with wooden and marble accents was built.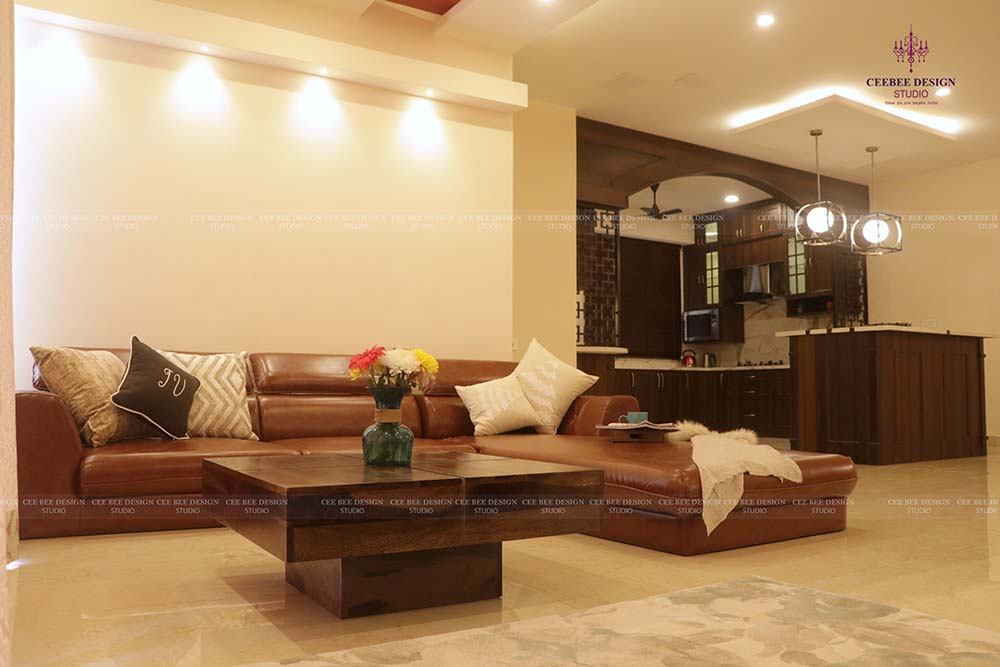 This home interior design has been structured with optimum elegance and unique lighting.
How the Contemporary Design process worked
The lovely English-style dark-wood kitchen and the light-white polished counter, which also serves as the tile or date, offer the entire living area a rich appearance. The look-through concept created by the barrier constructed of circular patterns of wood and iron allows us to maintain the room lively while also creating a separate section for the dining area.
Our home interior designers decided to use the Vania coating as it gives the bedrooms a refined, rich appearance while yet adding lively splashes of colour. Overall, the home was finished with high-quality Vania and dark polish brass hardware and handles, but this face still looks spacious and elegant thanks to the use of sober accents and neutral colours.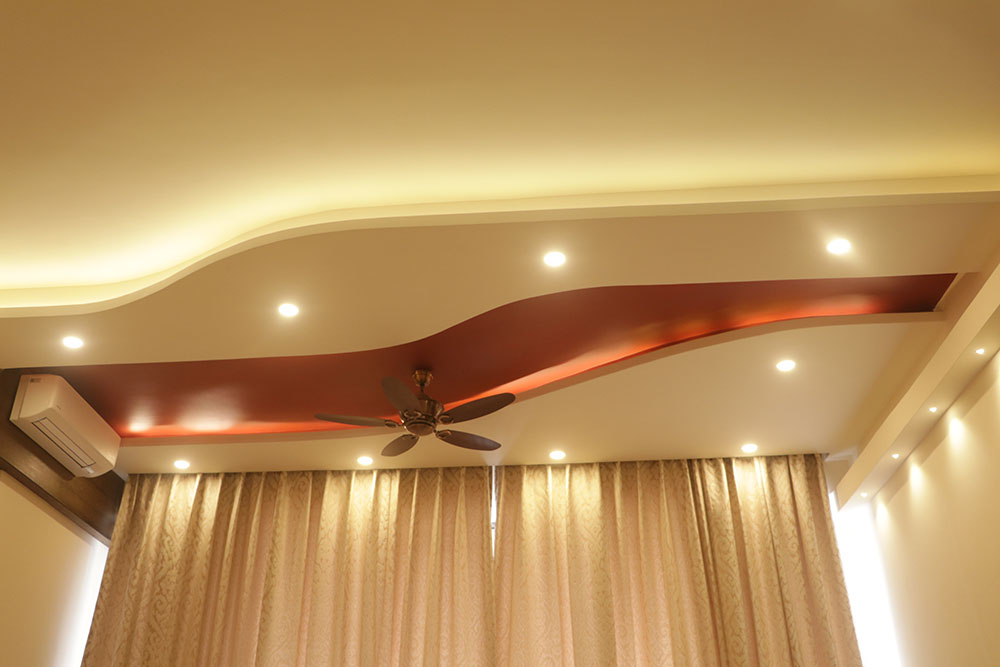 After receiving the title of "Most Innovative and Trendsetter Interior Design Business," with newfound enthusiasm and vigour, our interior decorators are even more motivated to transform lives with the power of interior designing.
The kitchen has a marble stone finish and the accent lights are uniquely customized keeping the clients' sense of taste and aesthetics. We have maintained a very chic color theme to contrast the different aspects of this home decor. You can also see how the 3D Design and actual image have such a magnificent contrast in total.
Once more, Cee Bee Design Studio presents a traditional home with a stunning interior. This house exudes subtle grandeur with its veneer finish and matte shine. This interior design company in Kolkata has always shown something out of the ordinary with their work. The combination of all the parts perfectly conveys the entire theme. Keep an eye out for the future video; we will wow you!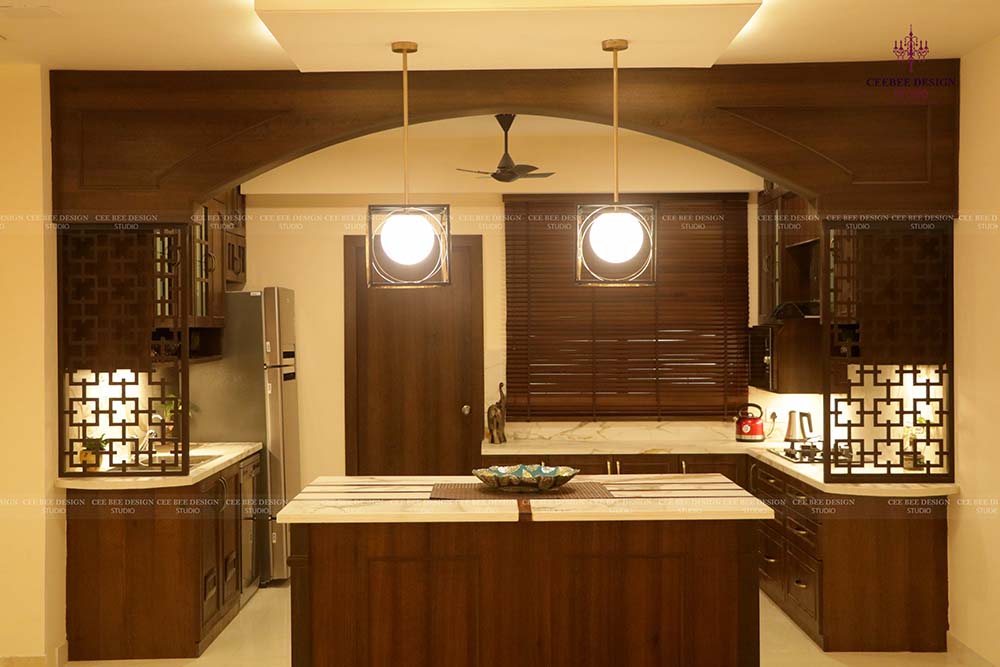 AMC Services by CeeBee Design Studio
This property belongs to Mr. Dhritiman Saha who lives in Texas. We provide annual Maintenance Services (AMC) for the properties of all our NRI clients. We ensure that a deep thorough cleaning and sanitization is done for their properties.
The furniture, electrical lines and other miscellaneous things are also checked and maintained in this.