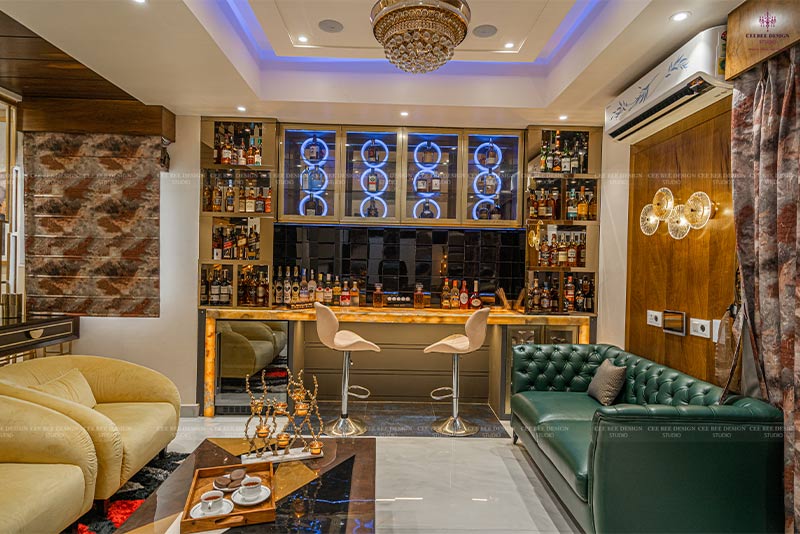 Imagine stepping into a world of refined elegance every time you walk through the doors of your home. A 3 BHK residence presents a unique canvas for turning your living spaces into a sanctuary of modern luxury. From the welcoming foyer to the tranquil master suite, each room offers an opportunity to create an environment that exudes sophistication, comfort, and functionality. Let's explore a range of ideas from home interior designers in Bangalore that can transform your 3 BHK home into a haven of opulence.
Impressive Foyer: Setting the Luxury Tone
Your home's entrance is more than just a threshold; it's a statement waiting to be made. A carefully designed foyer can set the tone for the entire living space. Here, the balance between aesthetics and functionality is paramount. Consider adorning a minimalist console table with an exquisite sculptural piece or an elegant mirror. These elements not only reflect your personal taste but also create a sense of intrigue. Soft, ambient lighting combined with tasteful greenery can infuse the space with a welcoming ambience, making your guests feel at ease as soon as they step inside.
Seamless Living and Dining: The Elegance of Open Spaces
One of the key trends in modern interior design used by home interior designers in Bangalore is the open-concept living and dining area. By knocking down barriers, you create a sense of unity, making the space appear larger and more inviting. To achieve this, embrace a neutral color palette that seamlessly transitions from the living area to the dining space. This cohesion fosters an environment where different zones blend harmoniously. Plush furnishings ensure both comfort and elegance, inviting you to relax and unwind. Elevate elegance by introducing a statement chandelier above the dining table. This focal point not only adds a touch of grandeur but also serves as a conversation starter.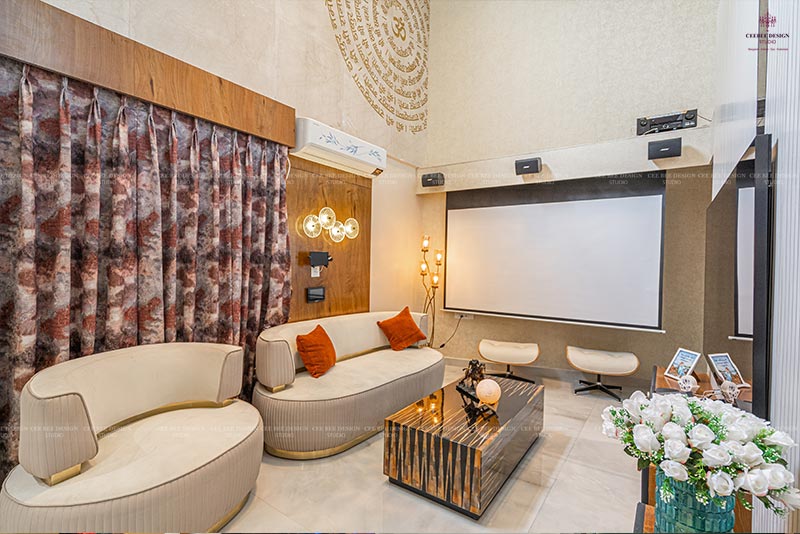 Opulent Living Room: A Luxurious Haven
The living room serves as the heart of your home, a place where you relax, socialize, and entertain. To infuse it with a sense of luxury, play with textures and materials. Velvet and silk upholstery, along with carefully chosen cushions, can add both comfort and opulence. Consider a bespoke entertainment unit that seamlessly blends technology and design. This unique combination ensures that your living room remains sleek and sophisticated, accommodating modern necessities while maintaining a timeless aesthetic.
Modern Culinary Haven: The Heart of Luxury
The kitchen is no longer just a functional space; it's a culinary haven that can double as a design statement. Modern kitchen designs often feature streamlined cabinetry that combines practicality with aesthetics. Marble countertops and integrated appliances elevate the space, creating a sleek and stylish atmosphere. The introduction of a kitchen island, complete with a breakfast bar, adds an interactive element to the room. Not only does it serve as a gathering point for meals, but it also acts as a focal point, inviting conversation and adding to the room's overall allure.
Masterful Suite Retreat: Personal Luxury Sanctuary
Your master suite deserves special attention when it comes to interior design. Create a space that encapsulates luxury and tranquillity. Opt for a calming color palette that promotes relaxation. Lavish bedding and a captivating headboard add a touch of elegance to the room. To enhance functionality, consider incorporating a walk-in closet with customized storage solutions. This not only allows you to keep your space organized but also adds to the room's overall design. Your master suite should be a personal sanctuary, a place where you can escape the demands of everyday life and immerse yourself in comfort and opulence.
Embrace Modern Luxury: Elevate Your 3 BHK Home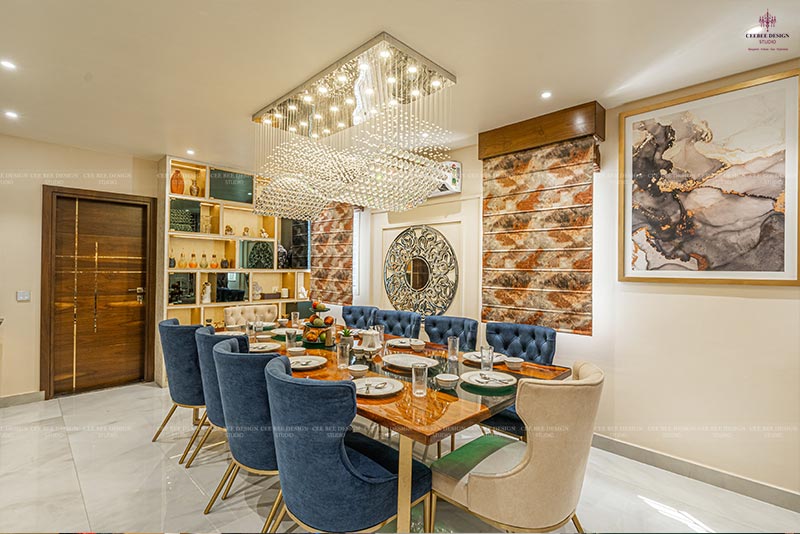 Your 3 BHK home has the potential to be a living testament to modern luxury. Every corner, from the impressive foyer to the serene master suite, can be transformed into a space that reflects your refined taste. These ideas are just the beginning; the journey to a home filled with sophistication and functionality awaits. Our team of experienced interior designers is here to guide you every step of the way, helping you make choices that resonate with your vision. Embrace the luxury and reimagine your living space as a haven of beauty, comfort, and functionality, where every day feels like a retreat into opulence.