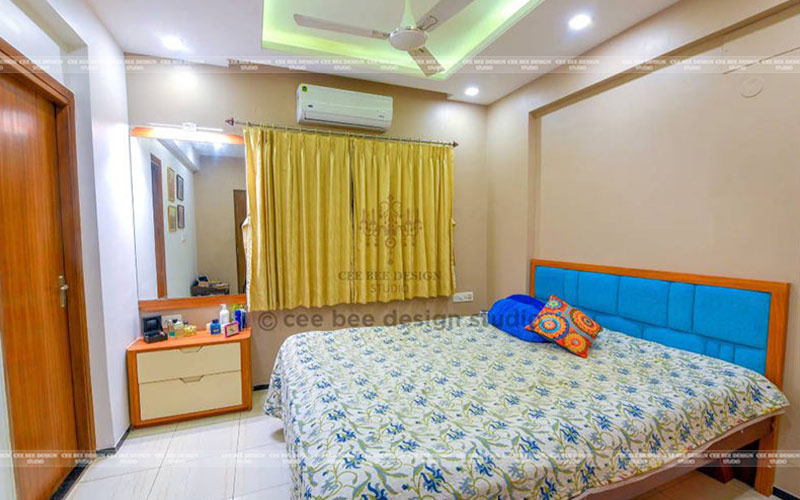 Your master bedroom is more than just a place to sleep; it's your personal sanctuary, a retreat from the world. This is the space where you start and end your day, making it essential to ensure that it reflects your style and provides the comfort and luxury you deserve. If you're looking to upgrade your master bedroom, our best interior designers in Bangalore gathered eight fabulous design ideas to help you transform it into a haven of relaxation and style.
1. The Art of Layered Bedding: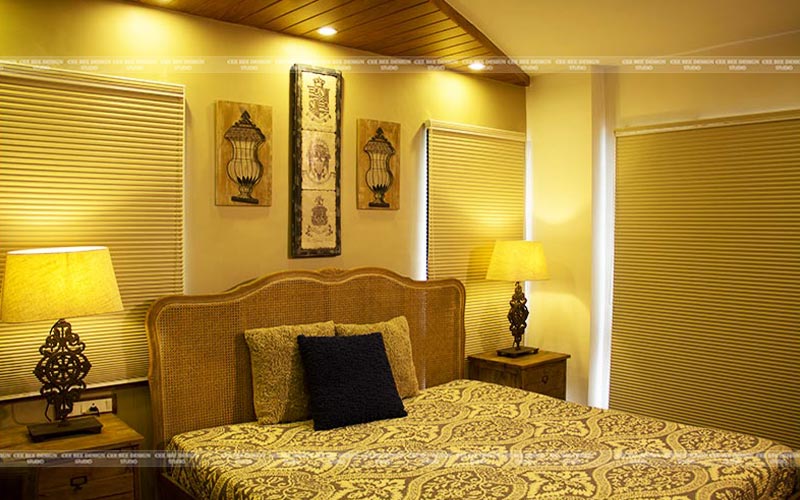 Creating a luxurious bed begins with investing in a high-quality mattress and bedding. Start with a comfortable mattress, add a memory foam topper for extra softness, and then layer it with a quality mattress pad. Choose pillows of varying firmness to cater to your sleep preferences, and consider adding European shams and decorative throw pillows for an extra layer of elegance. A beautifully draped bed skirt or dust ruffle can complete the look, concealing the under-bed storage.
To add a touch of opulence, consider incorporating a canopy or four-poster bed, creating a sense of grandeur and privacy. Finally, use a color scheme that complements your bedroom's overall design, and add a personalized touch with monogrammed or embroidered linens.
2. A Statement Headboard: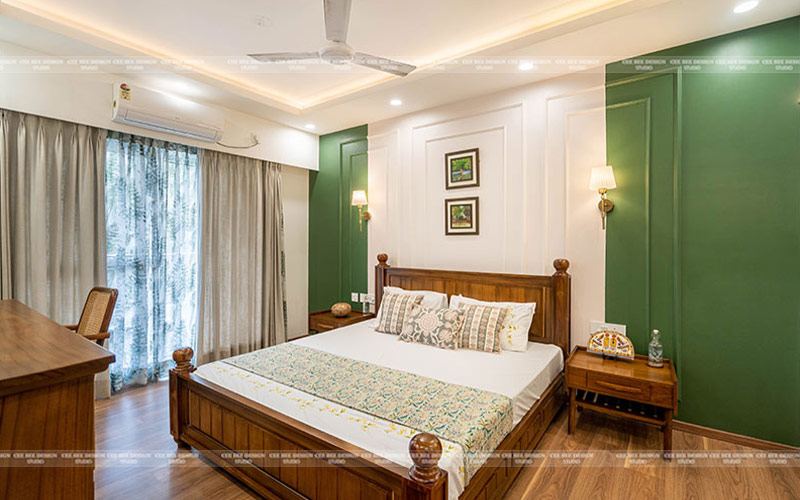 Selecting a statement headboard is a wonderful opportunity to infuse personality and style into your master bedroom. To create a sense of luxury, opt for a tufted and upholstered headboard in sumptuous velvet or a soft, neutral fabric. If you prefer a more rustic or classic look, a wooden headboard with intricate carvings or detailing can add charm and character to your space.
Now according to a leading interior design firm in Bangalore, for added flair, explore the option of a DIY headboard project. Create a custom piece with reclaimed wood, vintage doors, or an oversized mirror. Not only does this approach save money, but it also gives your master bedroom a one-of-a-kind, unique element.
3. Accent Walls for Drama: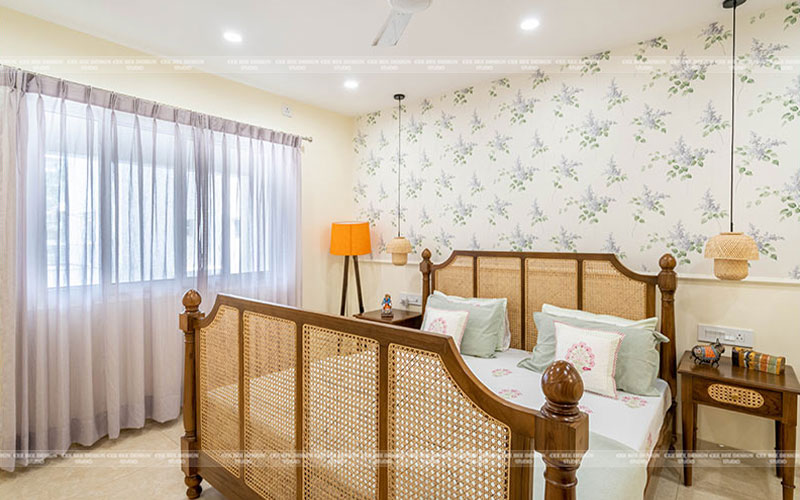 When designing an accent wall, think beyond just paint. Consider using textured wallpaper to add depth and interest to your master bedroom. A subtle, textured pattern can create a sophisticated backdrop for your bed. Alternatively, opt for wood paneling or reclaimed barn wood for a rustic, warm, and inviting atmosphere.
To enhance the dramatic effect, position your bed against the accent wall. This not only frames your sleeping area but also adds a layer of style to the room. Moreover, accessorize your accent wall with a striking piece of art, an oversized mirror, or a series of decorative shelves to create a dynamic and captivating focal point.
4. Dreamy Lighting Solutions: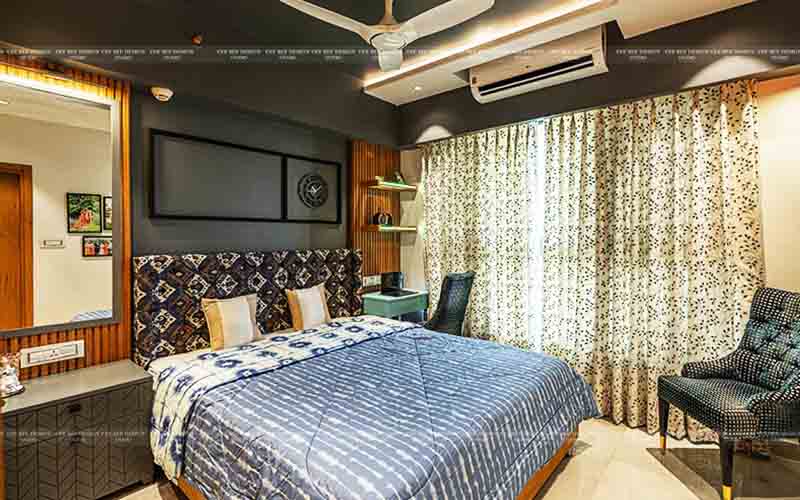 The right lighting can transform your master bedroom into a haven of comfort and luxury. Layer your lighting with a combination of fixtures such as a glamorous chandelier or pendant light for ambient illumination, bedside table lamps for reading, and wall sconces for a touch of elegance. Consider installing a ceiling fan with integrated lighting to enhance comfort and air circulation.
To further upgrade your lighting, invest in smart dimmer switches. These allow you to adjust the brightness and create different moods throughout the day, from a soft and romantic glow in the evening to bright and energizing illumination during the day. Additionally, if you have a seating area, consider a stylish floor lamp or an arc lamp to provide focused task lighting for reading or relaxation.
Contact with the best interior design company to transform your master bedroom into a luxurious haven.