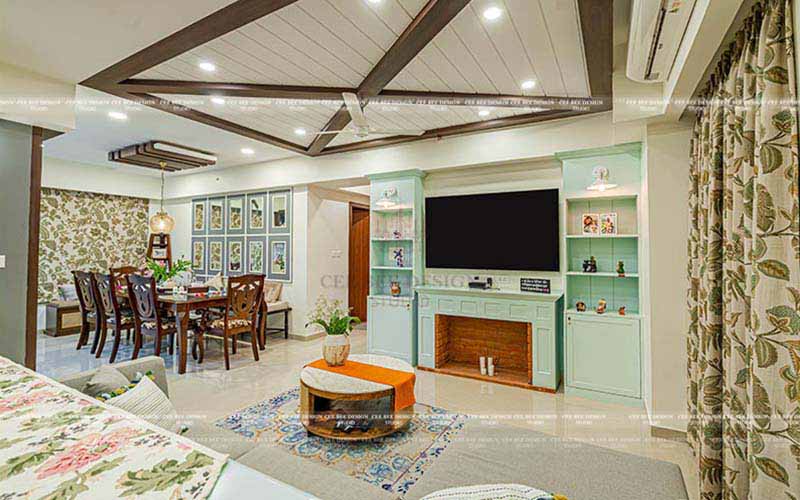 Table of Contents
Your living room is the heart of your home, where family and friends gather to relax, unwind, and make lasting memories. However, you don't need to break the bank to create a stylish and inviting living space. With a little creativity and some smart planning, you can transform your living room into a beautiful haven without emptying your wallet. In this blog, we'll share some practical tips and tricks on how to decorate a living room on a budget, all while maintaining the aesthetics and functionality you desire.
Plan and Prioritize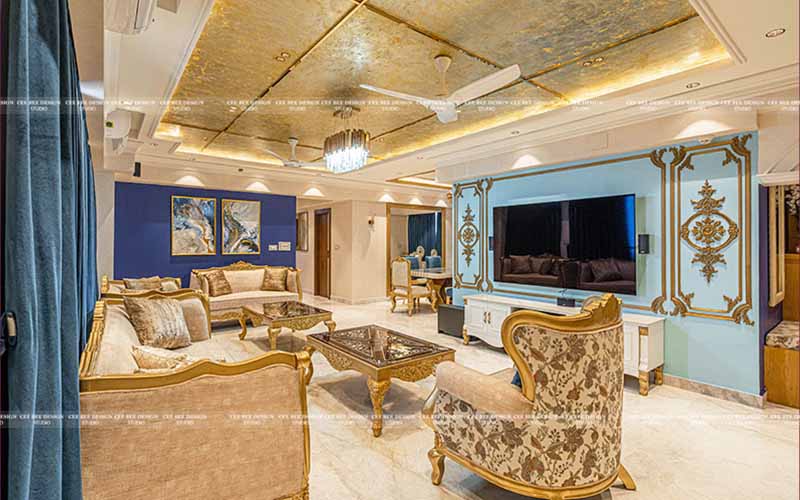 Before you start decorating, it's crucial to set a budget and establish clear priorities with your interior designer in Kolkata. Determine how much you're willing to spend on your living room makeover and allocate funds accordingly. Make a list of the most essential items and design elements, such as furniture, lighting, and decor, that you want to include in your living room. This will help you stay focused and avoid overspending on impulse purchases.
One of the best ways to save money on furniture and decor is to explore thrift stores, yard sales, and online marketplaces. You'd be amazed at the treasures you can uncover at a fraction of the price of new items. Keep an open mind and don't be afraid to invest a little time in refinishing or reupholstering second hand pieces to make them your own. Vintage and repurposed items can add character and charm to your living room.
DIY Projects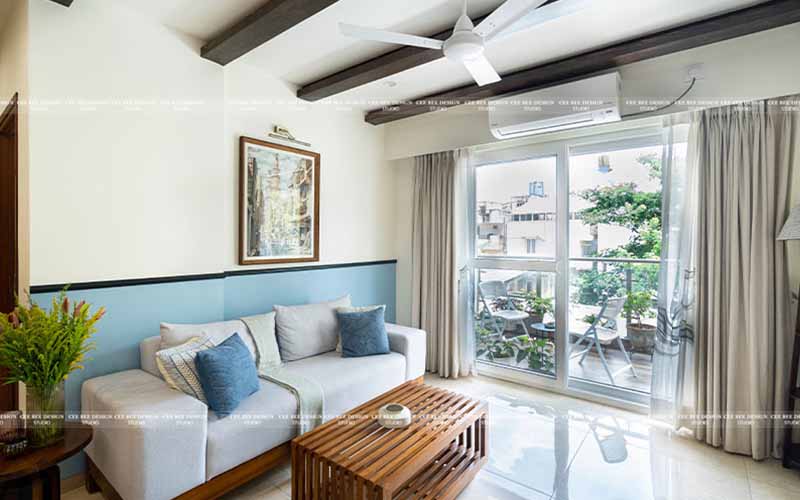 If you're feeling crafty, DIY projects can be a fantastic way to save money and personalize your space. Consider creating your own artwork, throw pillow covers, or even building simple furniture pieces like shelves or coffee tables. Online tutorials and DIY communities are a valuable resource for inspiration and guidance. Not only will you save money, but you'll also feel a sense of accomplishment when you see your creations in your living room. Ask your interior design company in Kolkata for more details.
Opt for Multi-Functional Furniture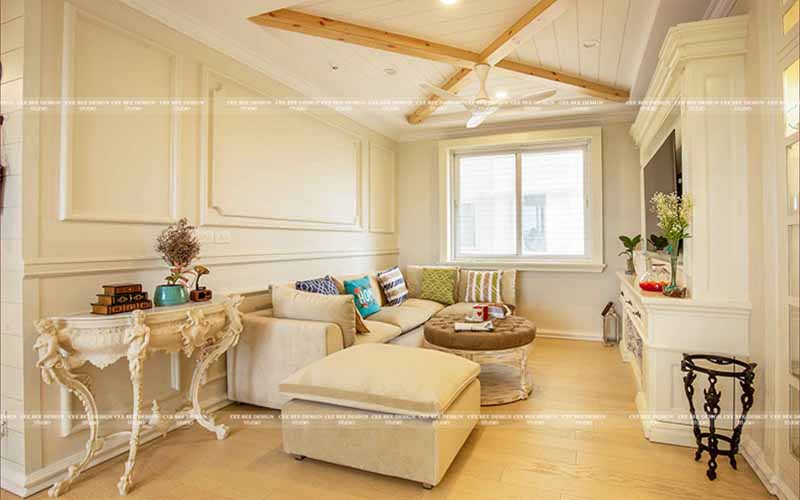 When working with a limited budget, it's essential to make every dollar count. Choose furniture pieces that serve multiple purposes, such as a sofa bed or a coffee table with storage. These versatile items not only save you money but also help maximize the use of your living space.
A fresh coat of paint can work wonders in transforming a room's ambiance. Painting your living room walls in a new color can breathe life into the space. Stick to neutral or light shades for a timeless and versatile look. Additionally, consider updating your lighting fixtures. Swapping out outdated fixtures for modern, energy-efficient options can significantly impact the room's overall aesthetic without breaking the bank.
Rearrange and Declutter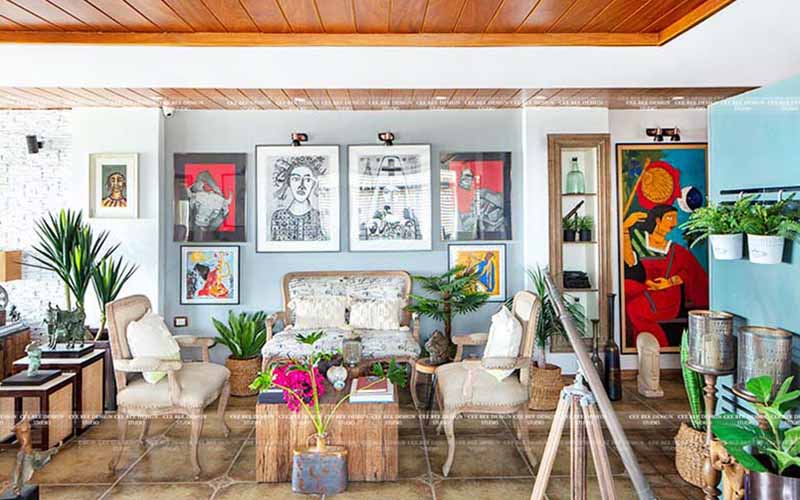 Sometimes, all your living room needs is a new arrangement. Experiment with different furniture layouts to make the best use of your available space. Decluttering and organizing your living room can also make it feel more spacious and inviting. Donate or sell items you no longer need, and focus on displaying only the decor that truly adds value to the room. Let your preferences be known to your team, aka the best interior designers in Kolkata.
Accessories and decor play a significant role in shaping the atmosphere of your living room. Shop for affordable accents like throw pillows, rugs, curtains, and wall art that complement your chosen color palette and style. Mixing and matching these elements can add personality and warmth to your space.
Conclusion
Decorating a living room on a budget doesn't mean sacrificing style and comfort. By planning carefully, embracing second hand finds, DIY projects, and making smart choices, you can create a beautiful living room that reflects your personality and makes you feel right at home. Remember, it's not about how much you spend but how well you utilize your resources to craft a space that you and your loved ones will enjoy for years to come. Contact with the best interior design company for your dream home design. Happy decorating!